Tokay Lite: Low Power Edge AI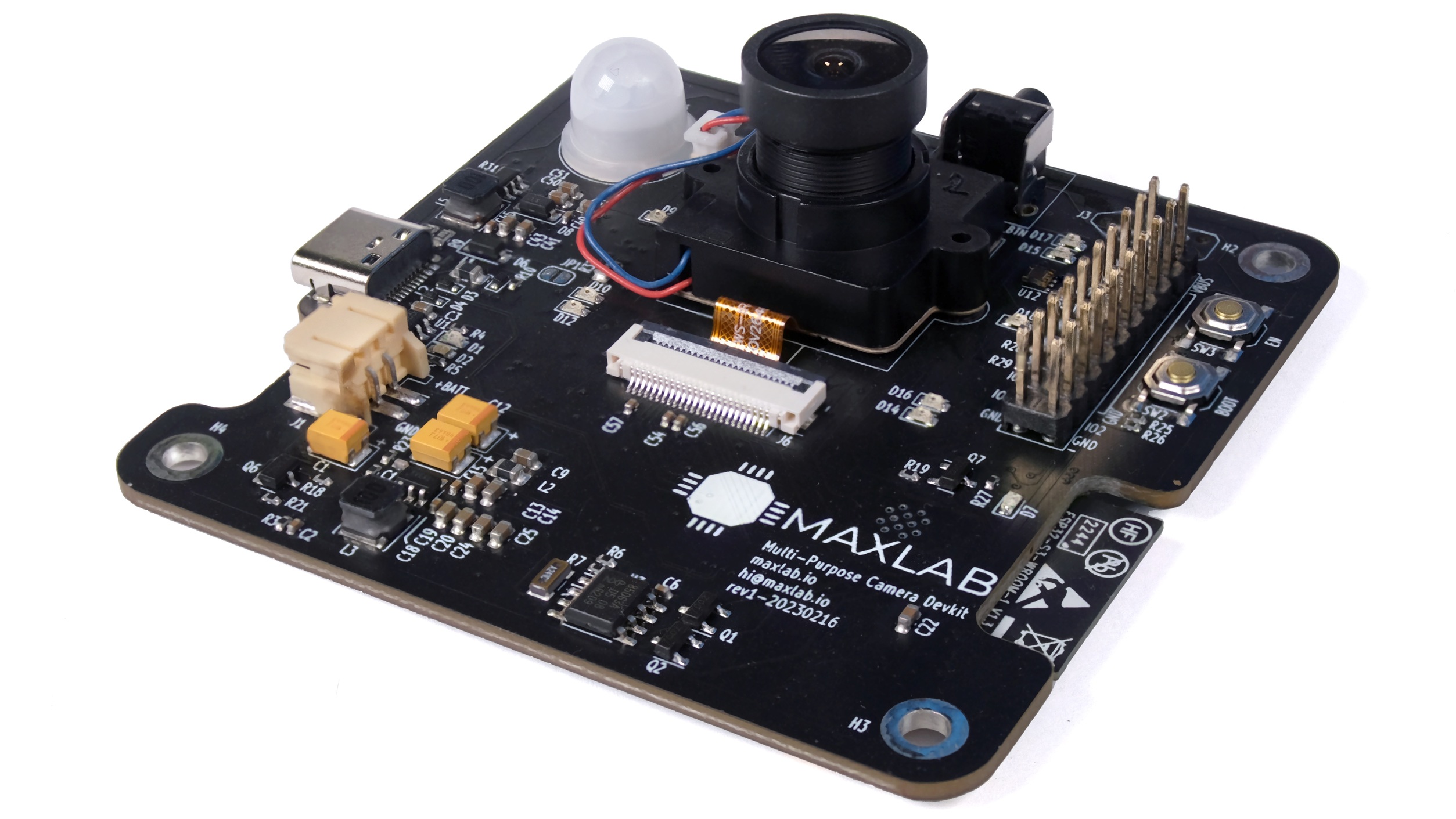 Product Description
Tokay Lite is the ESP32 camera development board ideal for low-power image processing applications on the edge.
Tokay Lite can be used as standalone devkit to aid developers with a convinient tool or be embedded in the bigger system to augument it with the vision and image processing data.
Tokay Lite Features
ESP32-S3 chip compatible with TensorFlow Lite, enabling AI right in the device.
OV2640 camera sensor delivering 15 fps @ 2MP.
Ultra-low power design: programmable external RTC controls the entire power distribution, allowing the device to consume microamps during sleep.
Motion detection with wake-up support.
Nightvision mode with software-controlled IR filter to improve pictures during daytime.
10 IR LEDs to illuminate the scene.
Ambient light sensor to intelligently select between day and night-time modes.
Convenient 70mm x 70mm form factor.
Embedded lithium battery charger and JST-PH battery connector.
Tokay Lite Components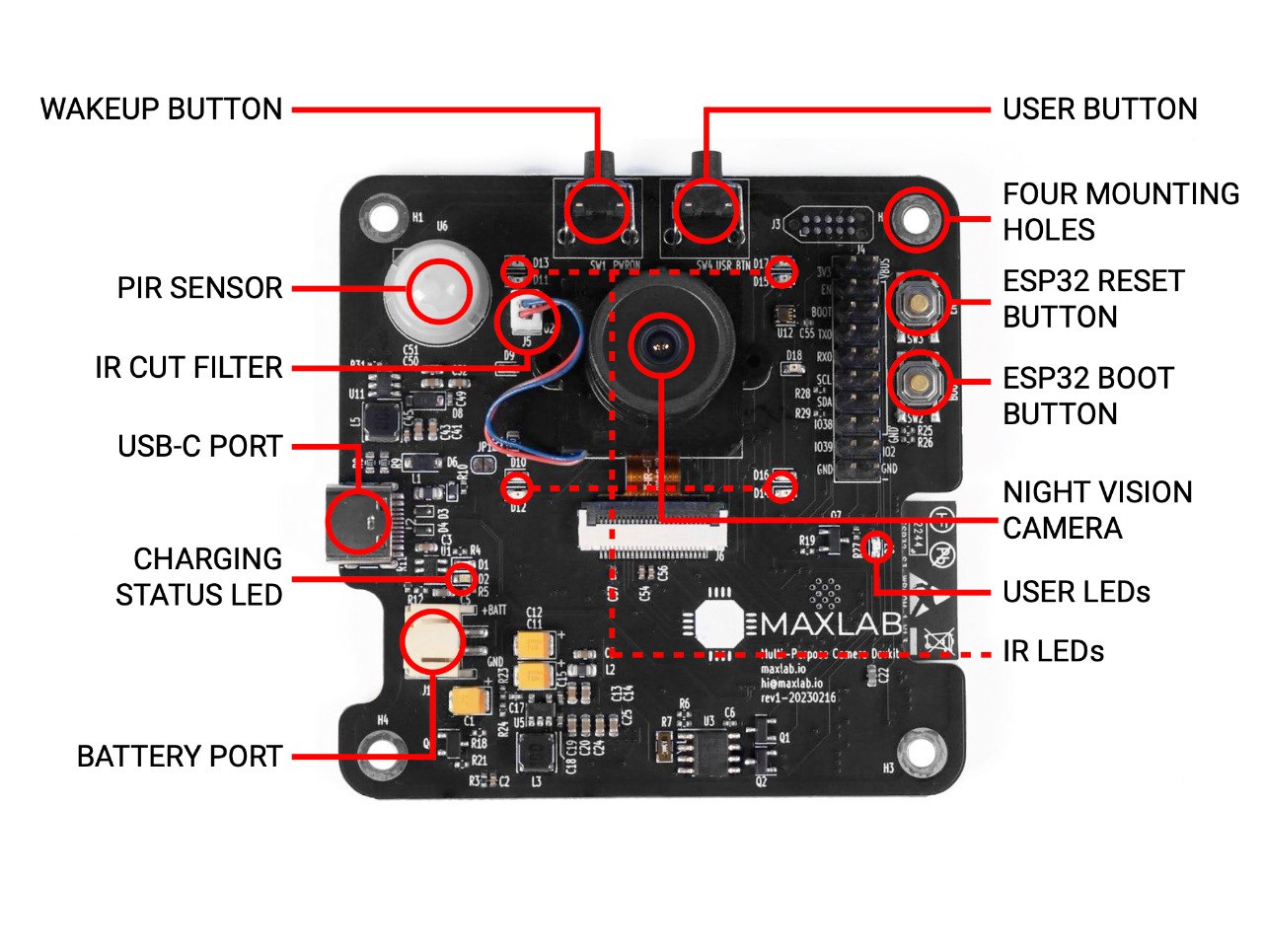 PCB Dimensions
Tokay LITE is packed into 70x70mm with M3 mounting holes at each corner, as can be seen from a following drawing: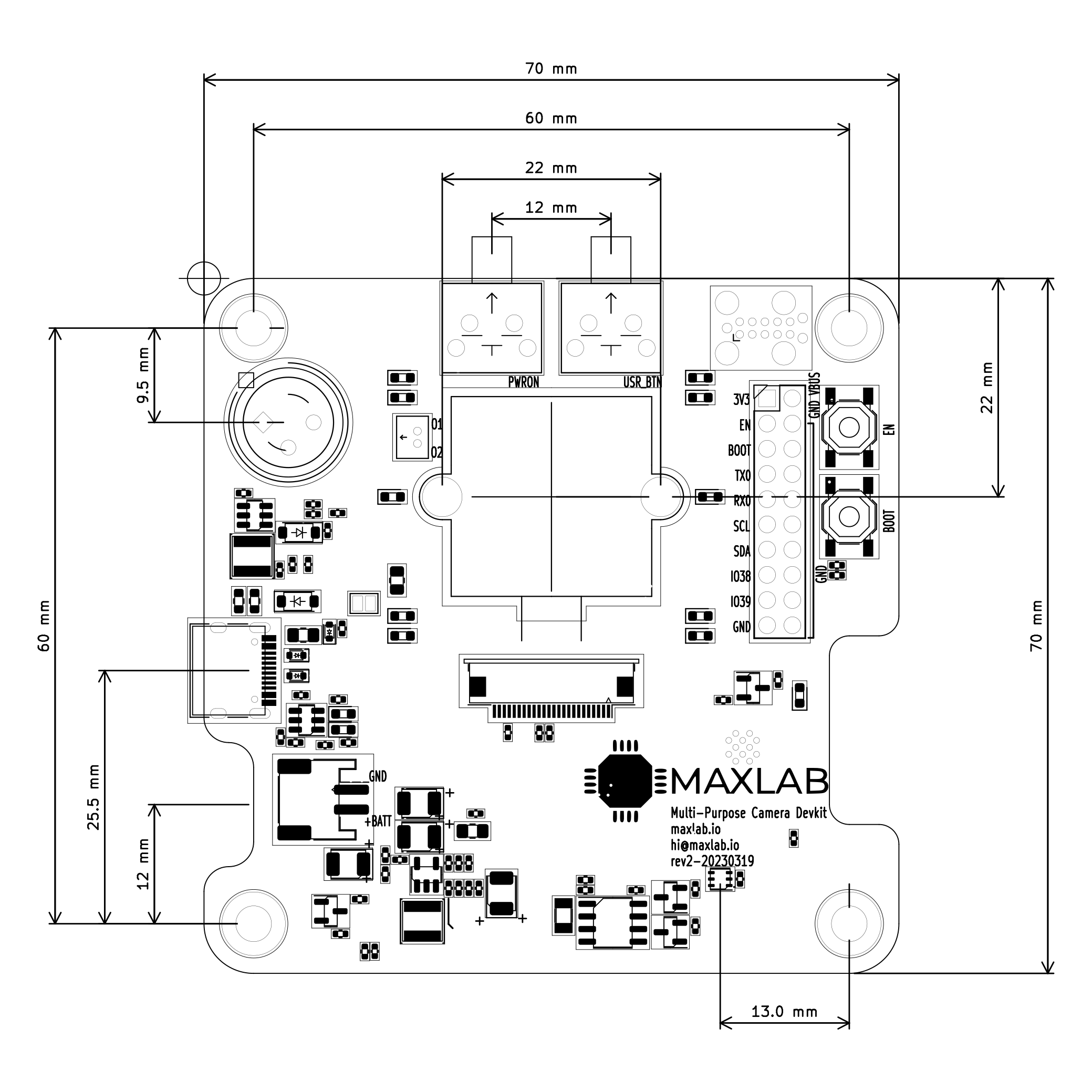 Ordering Samples
For information about ordering samples please proceed to MAXLAB Tokay Lite product page.
Next Steps
To know more about the camera, proceed with the "Getting Started Guide" by clicking the button below, or just select the documentation page of interest in the menu.
Getting Started Guide